/ INTERNATIONAL FESTIVALS /
/ festivals / worldwide /
Dear all!
Have a look at the wild mix between video art, filmfestivals and transmedia international. The film festivals, which are listed, do support poetry in film screenings or intermedia performance acts.
Last updated: May, 27, 2016.

/ winter /
IFFR - International Film Festival Rotterdam, Netherlands
Stuttgarter Filmwinter - experimental film/ live acts (Germany)
Oslo Poesifilm - Festival for Digital and Visual Poetry
Reversed Poetry Film Festival, Amsterdam, Netherlands
European Media Art Festival Osnabrück, Germany
/ Matadac / Madrid / Spain / films / installations / media art / performances /
/ spring /
The West Virginia Mountaineer Short Film Festival celebrates exceptional, compelling, original and innovative works in film, video and animation.
Internationale Kurzfilmwoche Regensburg
/ Tricky Women / Animation Filmfestival / Vienna / Austria / international competition /
International Motion Festival, Cyprus
International Motion Festival, Cyprus (IMF) will take place bi-annually. It is organized by the Department of Arts of the European University Cyprus in Nicosia, Cyprus. The IMF aims to open a forum for the presentation of the most contemporary and most creative work in the world of motion and thus to be established as the pioneering festival that promotes innovative and cutting-edge work. The IMF, now in its 4th edition, is the platform for showcasing innovative motion art videos, spanning from motion graphics, to 2D and 3D animation, video art, and shorts.
Internationale Kurzfilmtage Oberhausen, Germany
Backup Kurzfilmfestival Weimar
backup.awards / Poetry Film Preis Weimar
Das backup_festival 2015 in Weimar is dedicated to film student from art schools.The festival isorganized by Bauhaus University Weimar. First international Poetry Film competition with prize-money in 2016.
Skepto International Filmfestival Cagliari, Italy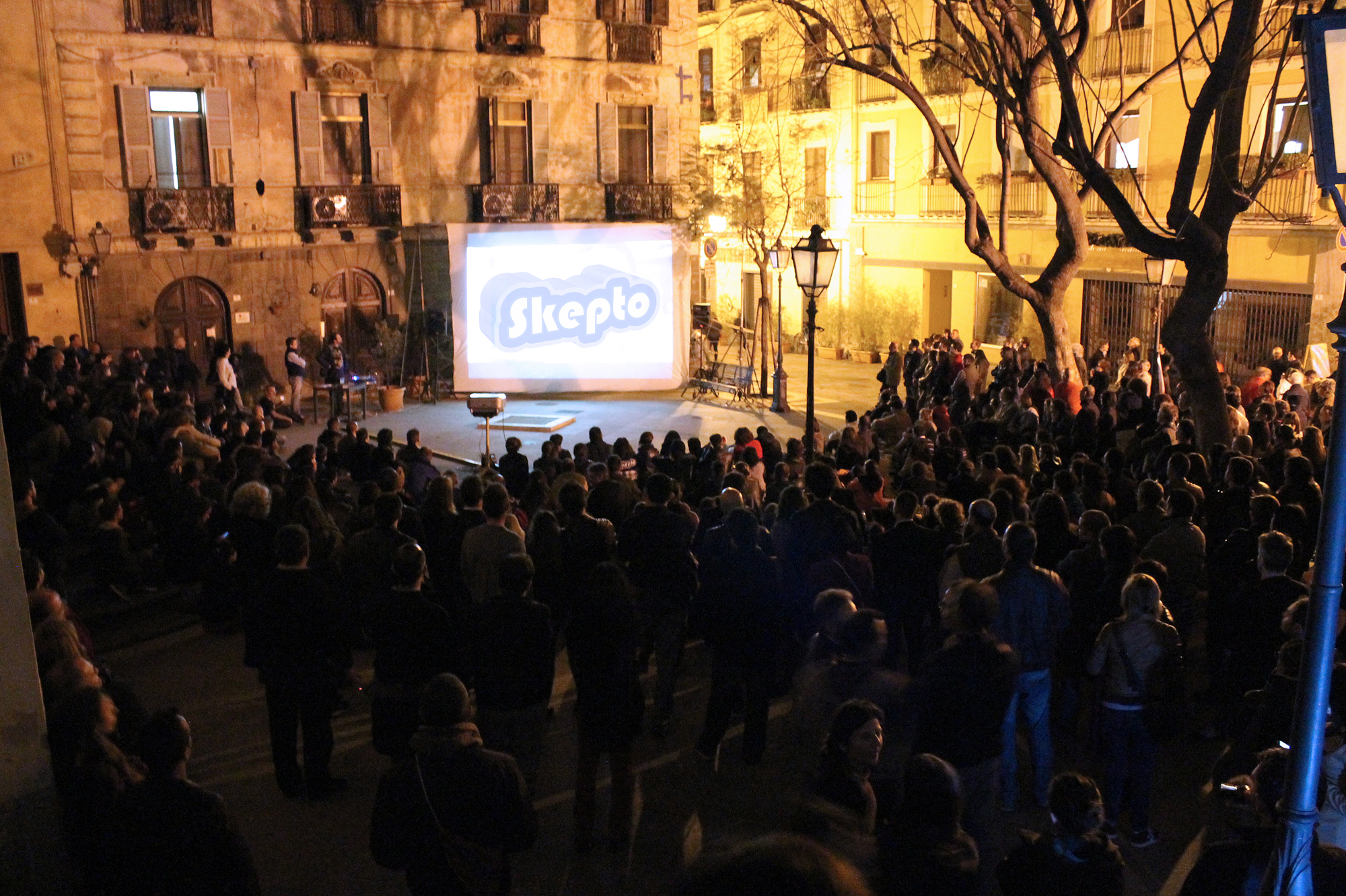 / soundframe / International AV / audioviusal performances / expositions /Vienna / Austria /
/ donaufestival / performance / concerts / media arts /pop art / Krems / Lower Austria /
File, Transmedia, Electronic language, Rio Brasil (End of April/June)
International open call for entries
Internationales Kurzfilmfestival Hamburg

/ The International Poetry Festival Stanza / Scotland / poetry films / performances / readings /



Stanza: Scotland's International Poetry Festival, takes place each March in St. Andrews. Since its inception in 1997, the StAnza festival has grown considerably in both scale and reputation. Stanza overall attendance figures of over 8,000 for 2008 and are well established as one of the UK's leading poetry events.

/ Textfestival Bury / Lancashire / England /exhibitions / performances / digital poetry /
The Text Festival in Bury is an internationally recognised event investigating contemporary language art (poetry, text art, sound and media text, live art). The Festival specialises in experiments, in new experiences, in performances and exhibitions that mix artforms in ground-breaking combinations that challenge traditional language art boundaries and offer artists a forum for dialogue and exchange of ideas.
/ Trevigliopoesia Festival / Treviglio / Italy / poetry film competition / performances /
Filmfestival CinePoeme, Bezons France

/ Poesiefestival Berlin / performances / lyrics /


/ Felix Poetry Festival / Antwerp / Belgium / readings / poetry films screenings /

/ summer /
Videofest2K16- Biannual Experimental Video /Art Film Festival Baja California Instituto de Cultura de Baja California (ICBC)
/ Transart Bozen / Italy / performances / intermedia /





/ autumn /
Doctorclip Poetry Film Festival Rome /Italy
Rabbit Heart Poetry Filmfestival, Worcester, Massachusetts, USA - international competition & call for entries

/ Kontraste Krems / Austria / mulitmedia / soundperformances /


The International Poetry Film Competiton O Bheal
International Poetry Film Festival Visible Verse, Vancouver, Canada
The oldest poetry film festival in North America.
/ Poetry Film Festival ZEBRA / Münster Germany / international poetry film competition /
Biggest poetry filmfestival all over the world. Bi-annual meeting point of the international film makers.
ART VISUALS & POETRY FILMFESTIVAL / Vienna / Austria / poetry film competition / performance /

The Art Visuals & Poetry Festival was founded in 2011 by Sigrun Höllrigl. Since 2013 the festival focusses mainly on text films. Beside the competition programs with open call for entries, the Vienna Poetry Film Festival features literature performances and international film specials in their side-programs.

Interfilm Festival Berlin, Germany
Short film festival lead by one of the co-founders of ZEBRA Poetry Film Festival Heinz Hermanns
Cylcop Poetry Film Festival, Kiev, Ukraine, international video poetry competition
/ winter /

/ Doctorclip / Roma Poetry Filmfestival / Italy / international poetry film competition /


/ VideoBardo Videopoesia / Buenos Aires / Argentine / poetry film competition / symposion /
/ Sadho Poetry Filmfestival / New Delhi / India / international poetry film competition /



/ TARP / audiovisusual poetry festival / Vilnius / Lithuania / poetry films / performance /